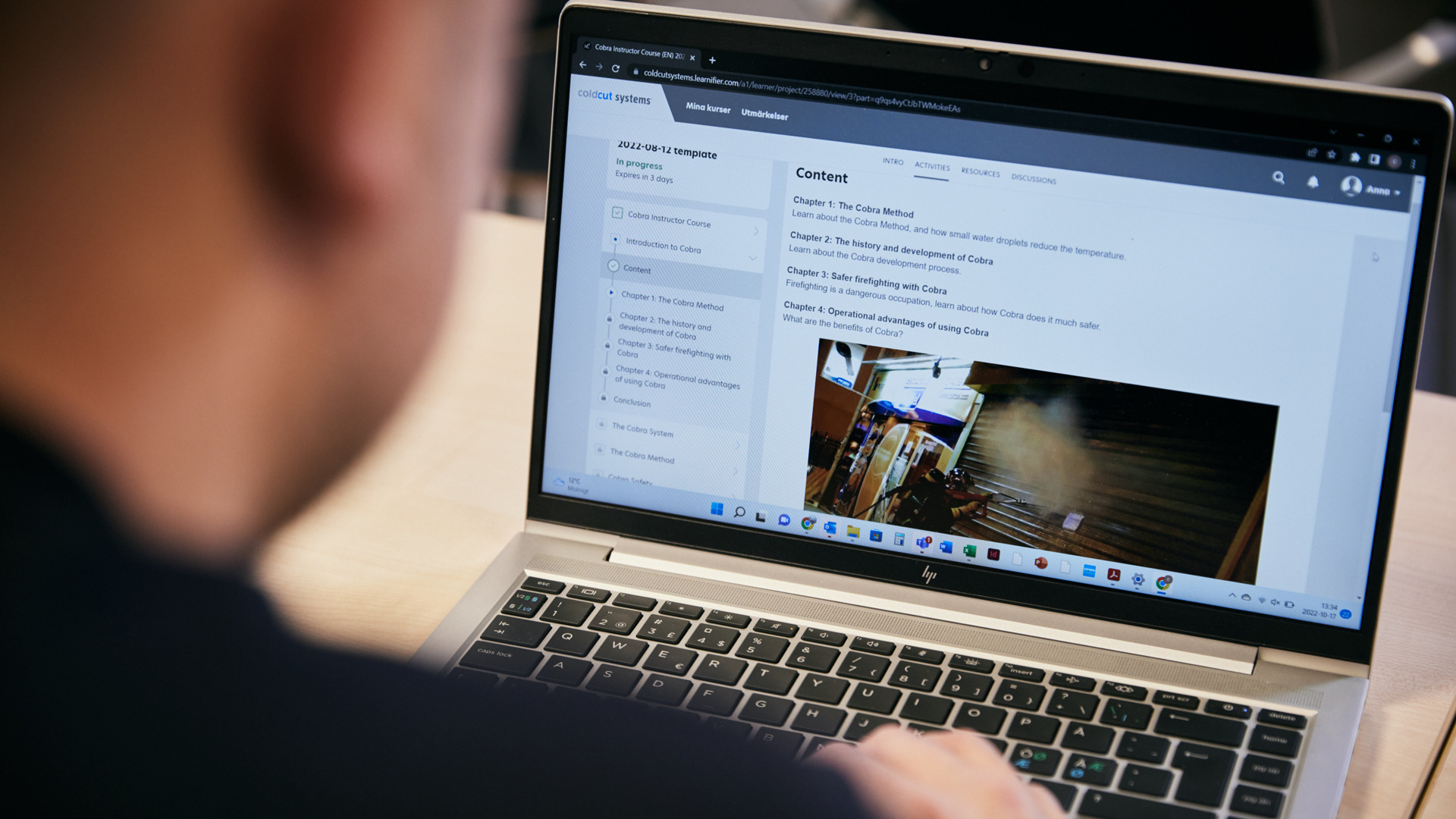 Cobra Refresher Course is an e-learning course to renew your Cobra Instructor certificate.
The course enhances your ability to instruct colleagues in the safe and effective use of Cobra. The estimated time for the course is four hours. The training course will refresh your Cobra skills in a safe, efficient and environmentally-friendly way. You will revisit essential topics such as safety and precautions when using Cobra and dig deeper into the Cobra method and equipment. You will also learn about the latest news and features related to Cobra and its use. The course is entirely digital, meaning it is possible to start and finish whenever you want and when opportunities arise. So, for example, you can begin a chapter and end in the middle of it; the next time you resume studying, you do so from where you last left off. You complete the course at your own pace. During the training course, students can share their thoughts with other participants or ask the responsible instructor questions. After passing the course, the Cobra Instructor Certificate is renewed for another three years, and the participant will receive new course material to train Cobra operators.
The refresher course is only for you who have previously taken the Cobra Instructor Course and been certified as a Cobra Instructor and now need to renew the certificate.
The course fee of EUR 240 is non-refundable and must be paid before the course can be started. Note that this course is in English.
Fill in the registration form and we will get back to you with details on how to start the course.