Use Cases
When is Cobra the right tool for the job?
The ultra-high pressure water mist and the capability to pierce through any known construction material makes Cobra a tool, not only to tackle one specific problem but a good tool of choice for a variety of jobs. It is not always the right tool, but a great versatile tool to have in the toolbox.
Use cases
Among our Use Cases you find some examples of situations where Cobra can be the tool to pick.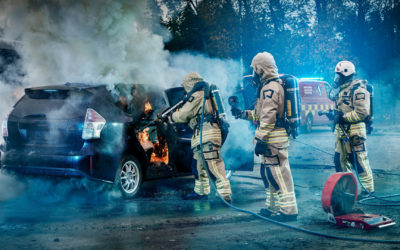 Cobra used on fire in an electric vehicle Conventional car fires (with...