The fire and rescue services in Borås, Sweden, were called to a car fire in a workshop. The workshop was situated in a cellar under a block of flats. The total length of the workshop premise was approximately 15 meters. There were several cars in the workshop; fortunately, no gas bottles and no persons remained in the workshop upon arrival.
It was a complicated building from a firefighting perspective, as it had a two-level basement, and above the basement were flats and several staircases.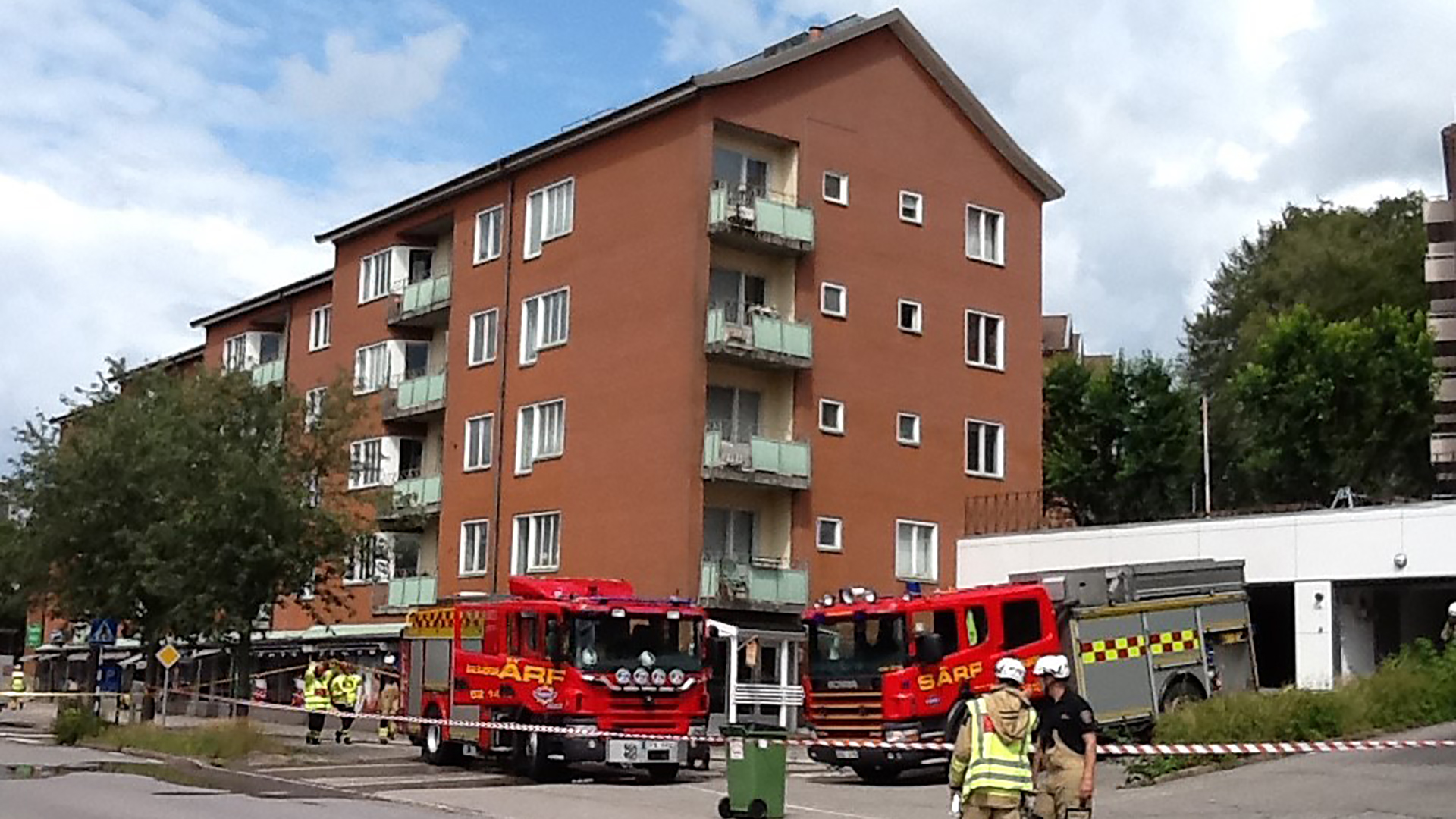 The incident commander ordered BA crews to enter the workshop and extinguish the fire. They accessed the workshop via a ramp next to the building, positioned to the left of the workshop.
The fire was dealt with quickly and without any problems.
After the initial attack, a PPV fan (positive pressure ventilation fan) was deployed at the doors of the garage, to the right of the building, to prevent smoke contamination.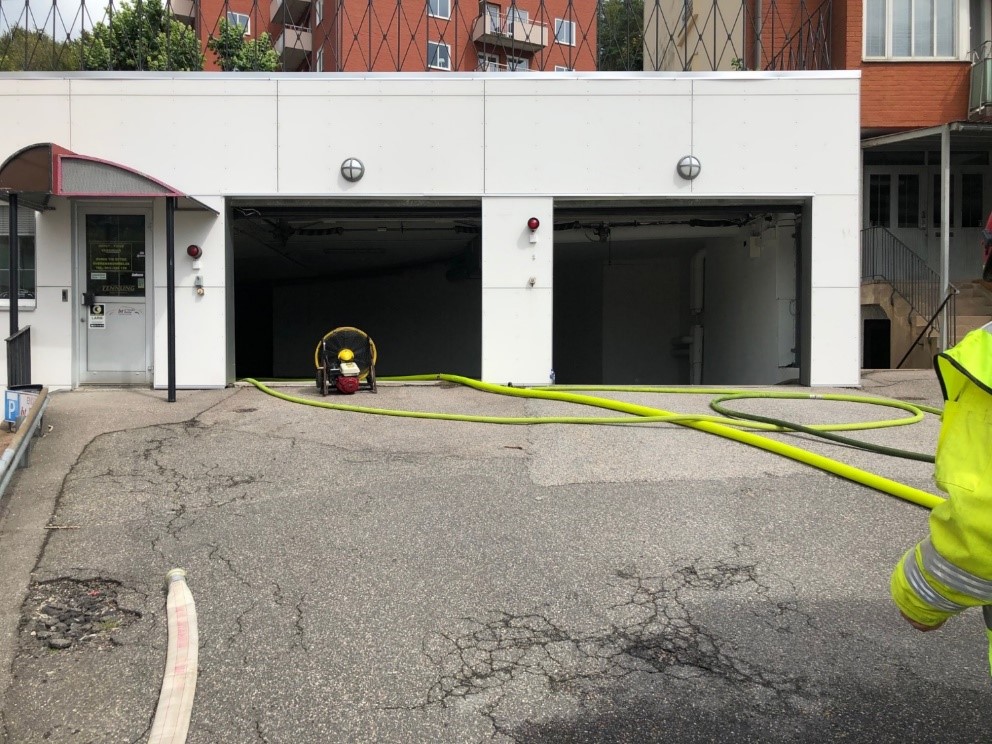 A couple of minutes later, a very rapid fire development occurred. Resulting in thick plumes of black smoke coming out of the workshop, as seen in the picture below.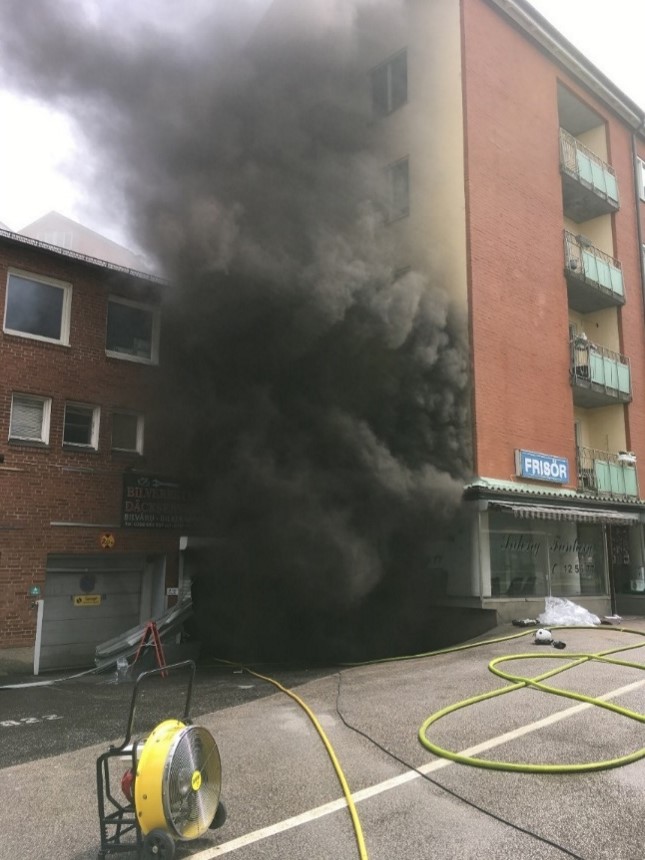 What happened?

The car fire had been extinguished by the BA crew, but some embers remained in the tyre storage area. The crews thought that the cellar was divided into two compartments; they had not noticed that there was an open door between the two compartments. When the fan was used, the embers started burning, and the fire increased rapidly.
How do we solve it?
The BA crews now entered via the right-hand ramp. They closed the door and used 2 Cobra units for 10 minutes at various points. The fan remained in place to ensure a good working environment for the crews.

The fire investigation noted the following points that contributed to the successful outcome of the fire:

There were several different tools available to crews, allowing them to choose the optimal tool for the job.
The crew was well trained and understood the limits of different methods/tools.
Solid construction that can withstand a sudden increase in fire development and thus also withstand the rapid rise in temperature.
By using Cobra, a safer and cleaner attack could be made from the outside of the fire compartment, allowing a controlled reduction of toxic fire gases and cooling of fire gases.