In the early morning, passers-by had noticed smoke coming from the building and called the emergency services. Upon the fire and rescue services arrival, there was smoke coming from the roof along the building and the progress of the fire indicated potential for both flashover and back-draft.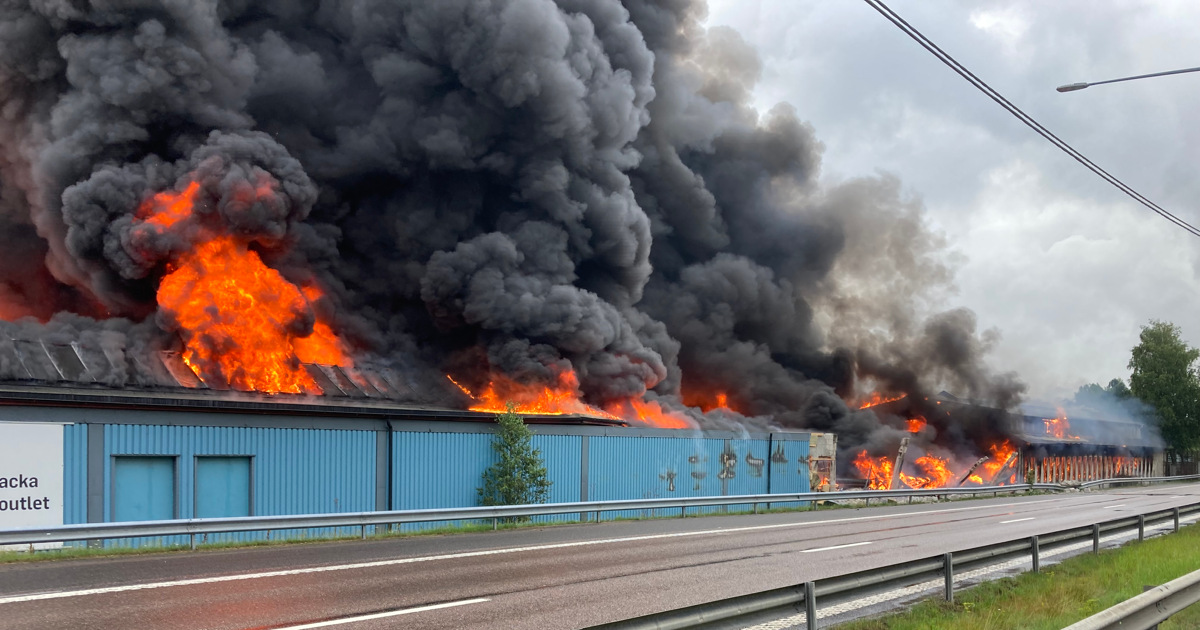 The fire was fought for over 24 hours and several stations were called in, resulting in many vehicles and resources.
Several Cobra was used to strengthen the boundary line at the connected warehouse.
Major components of the building were totally destroyed in the fire, and what remains today are only ruins. Some of it is still standing, but the parts that stood next to it will have to be demolished and rebuilt.
Holiday Fritid housed in the building and had a large part of its stock saved during the operation. This was because the fire and rescue services were able to maintain a boundary line with Cobra. The goods were taken care of and transported to a new address, next door to Cobra provider Cold Cut Systems. Here, business is back on its feet after the critical incident that affected not only Holiday Fritid, but all the companies that were based on the site.
"As I understand it, it was thanks to the boundary line that we have a business today. What was left in the remaining building and in a container outside made up a large part of our stock today.

With the hassle of ordering new today, we are very grateful that it was possible to save as much as it did."

Roger Albinsson, Holiday Fritid