Halmstad Sweden, March 2021
The central fire station in Halmstad employs full-time firefighters, and in the surrounding rural areas, they have (part-time) first responders with 3.5-ton fire appliances equipped with Cobra. The tactics they use are for the first responder to use Cobra from outside the building to control the fire until the full-time firefighters arrive, usually 7-10 minutes afterwards. Halmstad Fire Service has used first responders for many years. It is a concept they believe is very successful, and it has solved the problems they faced with recruitment of part-time firefighters. As the first responders only work externally, they do not require the training/assessments needed to use breathing apparatus – a training that occurs four times a year in the Swedish Rescue Services. Instead, breathing apparatus has been replaced with Cobra.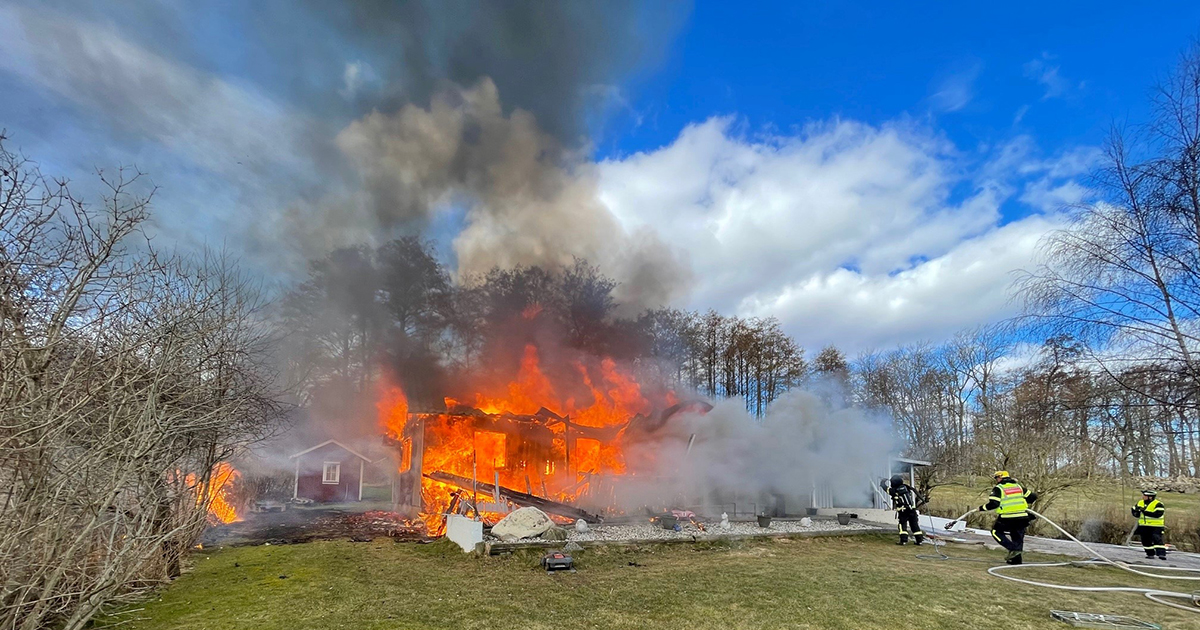 In this case, the crew were unable to save the house because of extensive fire spread before arrival. Their priority was now to save the garage and the valuable sports car inside.
To do this, Cobra was used in 2 ways:
To absorb radiated heat from the house.
To cool fire gases in the villa facing the garage to prevent the fire from spreading.
This allowed the firefighters to save a sports car worth 50 000 Euros.
David Nielsen, FRS Officer, says: "We saved a valuable sports car thanks to delaying action with Cobra. A first responder with Cobra first arrived and cooled fire gases that were entering the garage. A few minutes later we could safely enter with BA and roll the car out. We then intentionally left the entire villa as the fire had gone too far. Had Cobra not cooled in the right place and at the right time, we would have lost the car too…"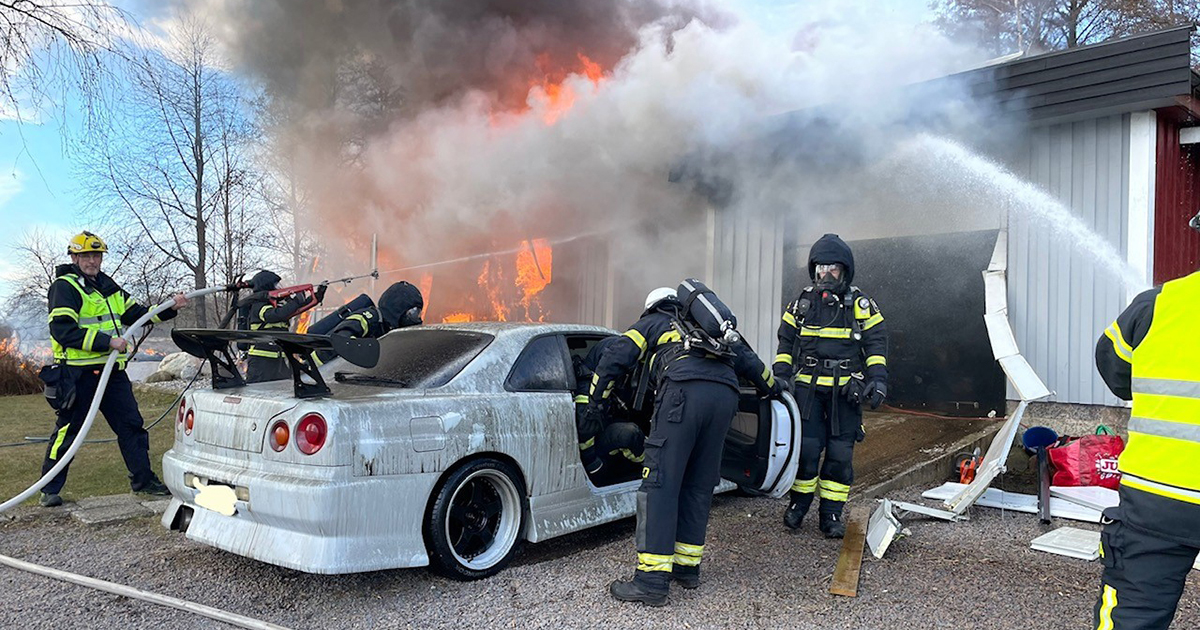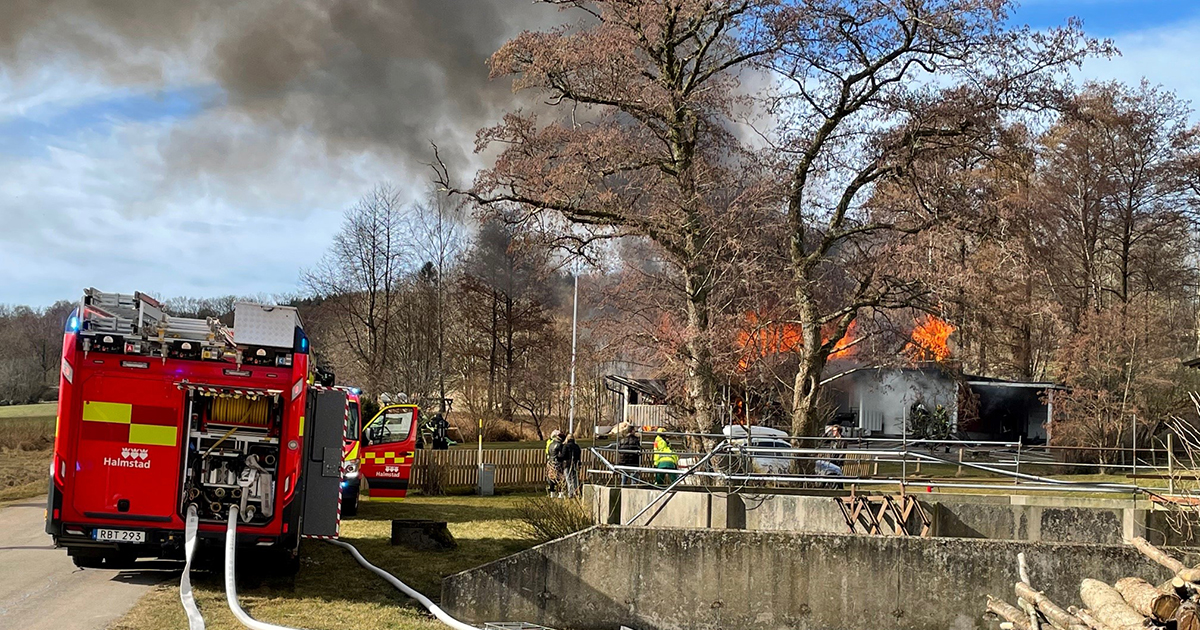 Benefits of using Cobra at this incident

The first responder could quickly start to cool fire gases
Enabling safe entry with BA to roll the car out
Valuable sports car worth 50 000 Euros saved